The Center for Image Acquisition (CIA) houses two of the most advanced MRI scanners in the world. As a part of the USC Stevens Neuroimaging & Informatics Institute, these scanners enable cutting-edge levels of spatial and temporal resolution in images of the living human brain.
Using dedicated super computer systems, researchers create brain maps and models of structure and function with unprecedented detail. This combination of advanced imaging and computing technology support a wide range of interdisciplinary researchers in neuroscience and neuroimaging.
Powered by the institute's ideas, accumulating scientific knowledge, and world-leading expertise, this center is positioned at the forefront of innovative MR image acquisition for the living brain in health and disease.
To find out more about the center and upcoming initiatives, contact us at
CIA@ini.usc.edu
.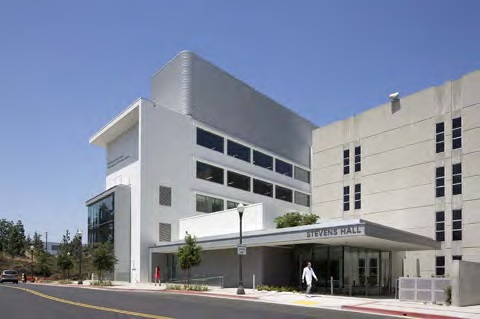 More About the Scanners
The Siemens Magnetom 3T Prisma MRI delivers high performance gradients that allow for human connectomics, making it the ultimate scanner for neuroimaging.
The Siemens Magnetom 7T Terra MRI is an actively shielded, whole body, highly homogenous superconducting magnet (7.0 Tesla).
The CIA was specifically designed to house the new scanners. In addition to the scanner areas, the CIA has a reception/waiting area, 2 consultation rooms, restrooms and a dressing room. A detailed floor plan can be found below.
CIA Floorplan
The CIA is currently seeking a Director (tenured/tenure-track faculty). Please see brochure for more details.
CIA Director Brochure